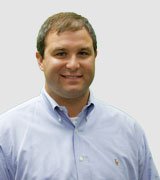 Tripp Farrell, President
Tripp began his career with Blastcrete as a sales manager in 2000, a year after he earned a bachelor's of science degree in business management from the University of Alabama. He's been involved in nearly every aspect of the business, from sales to R&D and product design to marketing and advertising. He also assists customers with product demonstrations and training, both at the Alabama manufacturing facility and at customer locations.
Tripp is a member of the Calhoun County Chamber of Commerce.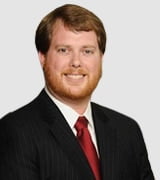 Scott Knighton, Vice President
Scott served in the U.S. Air Force and earned a bachelor's of science degree in business administration with a major in finance from the University of Alabama in Tuscaloosa before joining Blastcrete in 2007. For two years, Knighton focused on sales and marketing for Blastcrete, managing international marketing, contract management, customer service, sales, budget analyses and research and development. In 2009, he transitioned to serve as the company's business manager and controller, and in 2014 he was promoted to vice president.
Scott also earned an executive master's of business administration degree from the University of Alabama and an associate's of science degree in avionics from the Community College of the Air Force, Maxwell Air Force Base, Alabama.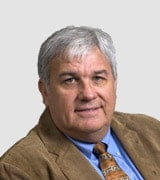 Jim Farrell, CEO
Jim brings more than 40 years of experience to his role at Blastcrete, where he oversees R&D and production and ensures a keen focus on customer service.
Jim graduated from Jacksonville State University in 1970 and, by 1980, became a managing partner at Donoho Clay Company. Donoho expanded into a 30-acre, 200,000-square-foot facility in 1982, when it added specialty refractory product manufacturing. Through a series of acquisitions and original manufacturing agreements with companies, Donoho's original product line evolved and changed to become Blastcrete Equipment, LLC.
Besides serving as Blastcrete's CEO, Jim also oversees Landfill Clays Inc., which provides private industrial landfill contracting services, and Met-Rock LLC, the licensor of the patented Met-Rock Structural Concrete Insulated Panel System used for residential and commercial construction.
Jim is a member of the Jacksonville State University Foundation Board of Directors, The American Foundryman's Society, The Iron and Steel Society, American Ceramic's Society, American Shotcrete Association, International Concrete Repair Institute, Calhoun County Chamber of Commerce and the Business Council of Alabama.