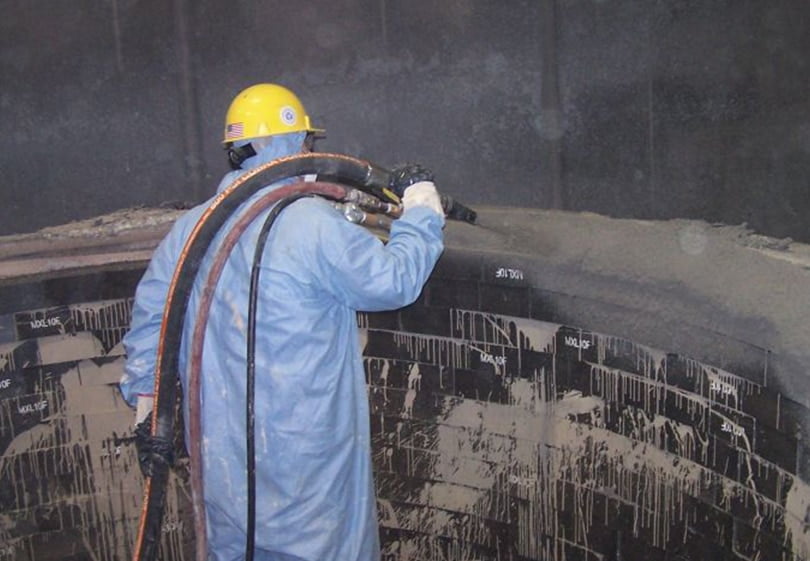 Blastcrete offers a variety of innovative solutions for the refractory installation market including refractory mixer-pump combinations, individual refractory shotcrete and gunite mixers, pumps and rotary gunite machines. Our customizable machines install refractory as fast as 20 metric tons per hour. We lead the industry by providing shotcrete and gunite equipment that help refractory installers be more productive and profitable.
Browse our productivity-enhancing refractory shotcrete and gunite machines and reach out to us to learn even more about the industry's leading refractory equipment solutions.
Refractory Installation Equipment
Custom Refractory Pumps & Mixers
Refractory Gunite Machines
Gunite Sprayers
Gunite Pumps
Gunite Mixers
Wet & Dry Shotcrete Applicators
Refractory Shotcrete Equipment
Refractory Mixers
Refractory Pumps
Shotcrete Machines
Refractory Pan Mixers
In your business, there is rarely a one-size-fits-all solution. That's why we offer completely customizable gunite and shotcrete equipment. Just tell us what you want to accomplish with our refractory machines, and We'll make it happen.
Learn More or Request a Quote.
Call 1-800-235-4867 or submit this form and a Blastcrete expert will contact you to talk about your custom solution.
"*" indicates required fields